Categories
Liens
See also
Pritzker Awardees SANAA Thank EPFL President for Support
29 March 2010
Switzerland portrays an image of science and architecture, and less chocolate and cheese.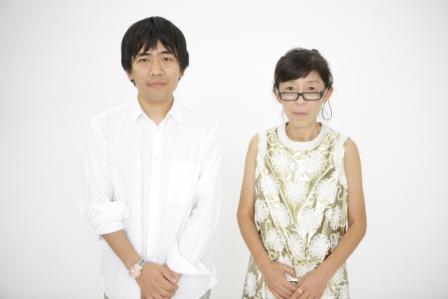 The winners of this year's Pritzker Prize, architects Kazuyo Sejima and Ryue Nishizawa (SANAA), have expressed gratitude in a message sent to the Ecole Polytechnique Fédérale de Lausanne (EPFL), where SANAA's latest building, the Rolex Learning Center, opened in February of this year. SANAA's latest creation played a decisive role in the Pritzker jury's selection of the architects as this year's joint recipients of the prestigious prize announced today.
SANAA officially recognized the importance of their last project at EPFL in obtaining the prize. "Thank you for giving us the opportunity to make architecture," Kazuyo Sejima and Ryue Nishizawa wrote in an email last night to EPFL President Patrick Aebischer, "This prize would not be possible without your support." This expression of gratitude was warmly accepted by the president of the school in the name of EPFL. "The Pritzker Prize is the crowning achievement of a remarkable collaboration between the architects, EPFL, and the financial partners," explains Patrick Aebischer. The Pritzker juror Lord Peter Palumbo is quoted as saying, "[The Rolex Learning Center at EPFL] has got an excitement and a vitality to it, as well as an originality that you don't often see. It's the sort of building that stops you dead in your tracks." The new EPFL library and campus hub, which opened its doors to the public on February 22nd and will be inaugurated on May 27, was cited by the jury as an example of "SANAA's aesthetic of inclusion." EPFL's vision of a public center for learning that includes a library, office spaces, a publishing house, a cafeteria and restaurant, and a laboratory for learning technologies (CRAFT), has become an emblem of public participation and appreciation of scientific excellence for Switzerland and the Lake Geneva Region. Tens of thousands of people from outside EPFL have visited the building since its opening and the library has experienced a four-fold increase in frequentation.